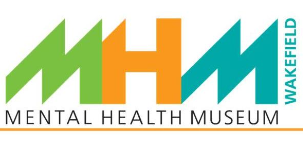 The deadline for submitting applications for our one-day workshop at the Mental Health Museum in Wakefield has been extended to Friday 29 November 2019
We believe that this is a wonderful opportunity for Early Career Researchers to meet and discuss the challenges and opportunities offered by interdisciplinary research in children and young people's mental health.
For more information on what's on offer, please check out our Emerging Minds Network Podcast episode which features Dr Jamie Stark and Professor Cathy Cresswell talking about the workshop.
Session topics will include:
An Introduction to the Emerging Minds Network: its goals and support for ECRs
'Lessons from the Past' in health-related research

Where can the Arts and Humanities fit? Designing and Implementing a Resilience Framework

Working Across Boundaries: Generating Interdisciplinary Methods in Mental Health Research
The workshop is open to postgraduate and early-career researchers from any discipline, and whose research is connected to mental health in children and young people. There is no charge for attendance. Applicants can also apply for a travel, accommodation and/or subsistence bursary if they are unable to cover the costs personally or claim them backfrom their institution. Numbers are strictly limited.
To apply, please send a one-page CV and a 250-word supporting statement outlining your research and explaining your interest in attending, to Susannah Perkins emergingminds@psych.ox.ac.uk