We are excited to launch our new Emerging Minds Open Lab meeting series!
As per the name, we hope that this will be 'open' to all network members, so we encourage anyone with an interest in research focused on children and young people's mental health to attend.

We plan to host monthly Zoom meetings on Thursdays 1-2pm – we really hope that this can fit in with people's lunch hours!
The aim is to provide a friendly and informal space to allow regular participants a chance to get to know each other and form useful connections.
Each session will include:
A chance for attendees to introduce themselves

Short research presentation

Short presentation on a practical topic e.g. methodology, securing grants, communications, etc.

Breakout sessions to allow participants to discuss topics raised informally with one another
Dates & registration details
November 18 2021 – 1-2pm

How can design bring us together to improve children and young people's mental health? 
Speaker: Keili Koppel
This session will focus on collaborative ways of working. Emerging Minds recent intern Keili Koppel will give a short presentation on how design research and practice has brought stakeholders together to explore children and young people's mental health, its challenges and possibilities. 
The presentation is followed by an activity-mediated discussion in small groups where we will explore what our shared, collaborative working environment might be like.
Keili has a master's degree in design innovation & environmental design from the Glasgow School of Art. She is interested in design as a form of inquiry, collaborative approaches, and creative engagement.
18 November 2021 – 1-2pm
To register for this Zoom event, click the link here:
https://medsci.zoom.us/meeting/register/tJcpf-CsrTkpGNxe631Xl6Hp15m2lnHXvBUy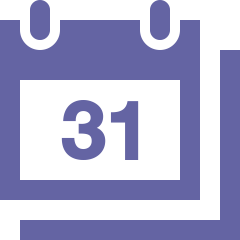 October 7 2021 – 1-2pm
Perinatal & Infant Mental Health 

Speakers:
Professor Pasco Fearon – Chair in Developmental Psychopathology, University College London

Rachael Loftus – Specialist Infant Mental Health Midwife for Little Minds Matter Team, Bradford District Care NHS Foundation Trust

Full details of the meeting can be found here: https://emergingminds.org.uk/open-lab-meeting-october/