We recently held a network survey to mark the mid-way point of our funding. We have two more years to go and would like to maximise how useful we can be to our members. We were really delighted to hear from 107 respondents who gave us some really useful feedback on how things have been going so far.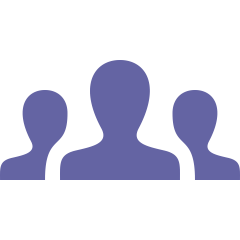 We were really pleased that so much of the feedback was positive, that members felt that we are an approachable and helpful team and that we have been quick to respond to queries.
Respondents commented on enjoying our podcasts and webinars, particularly the ones we made in response to the pandemic.
The vast majority of respondents rated us highly for how useful Emerging Minds has been in terms of our resources, newsletter, podcasts etc. Most respondents also said they would be likely to recommend us to those interested in children and young people's mental health. 
To keep up to date with opportunities within Emerging Minds and beyond, don't forget to sign up to receive our newsletter
We did see a consistent theme that respondents would like to connect more with those of different backgrounds and sectors via Emerging Minds. This is definitely something which has been trickier this year but our part-time support team has met to come up with a plan to promote further cross-sector research during 2021 and beyond.
One of the ways that we hope to foster more conversations and collaborations amongst those who are part of the Emerging Minds Network is to support the more than 16 brilliant new Special Interest Research Groups which will be focusing on a range of key issues ranging from neurodiversity to supporting the supporters.
More details on how you can get involved will follow in the new year.
We are going to be looking into the survey results in more detail over the new year so that we can get a better idea of where the priorities lie for people in different roles and organisations.
If you have other feedback or comments that you would like to share, please do get in touch at info@emergingminds.org.uk