Events for early career researchers
We are hosting our first event specifically for early career researchers!
Join us for a free workshop to help you boost your ability to develop research ideas into fundable, collaborative project proposals.
Institute of Mental Health, University of Nottingham, Thursday 21 November, 2019.  Find out more here.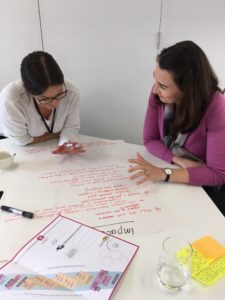 What is an early career researcher?
Our definition of early eareer researcher includes those undertaking post-graduate study through to early career academics.
However, some activities may be better suited to individuals at different stages of this spectrum.  The term 'early career researcher' includes peer researchers, those in universities and in the public, charity or business sector.
How else will Emerging Minds support early career researchers?
We will be offering a programme of events and opportunities including a short term fellowship programme and a mentoring scheme.
Please do contact our Network Manager Emily to share your ideas or if you are an early career researcher who'd like to get involved with Emerging Minds.
You can also sign up for our newsletter to receive regular updates about our events and opportunities.
Our early career researchers programme is being led by members of our leadership team and advisory group: Dr Caroline Jay, Dr Rachel Hiller and Dr Faraz Mughal.