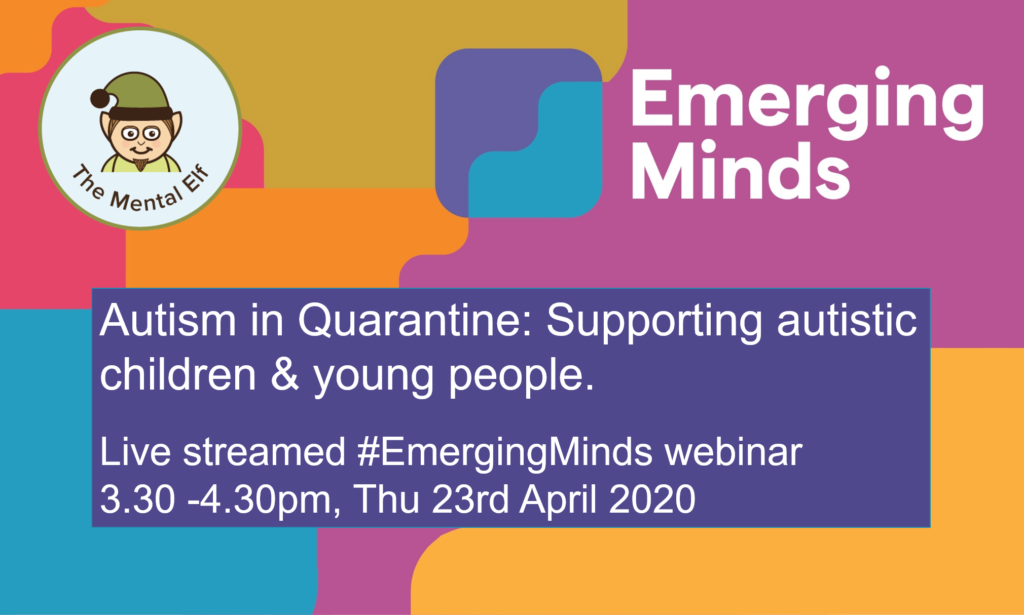 The Emerging Minds Network is pleased to share recordings from our joint webinar with The Mental Elf on 23 April 2020
The aim of the webinar was to share what what research and clinical experience can offer to help us best support children and young people with Autistic Spectrum Disorder at this time. We also explored the potential practical implications for children, young people and their families right now.
The Emerging Minds network was delighted to welcome Professor Jonathan Green and Dr James Cusack, Director of Science at the charity Autistica. This webinar was a partnership production with The Mental Elf and it is through them that these recordings are available.