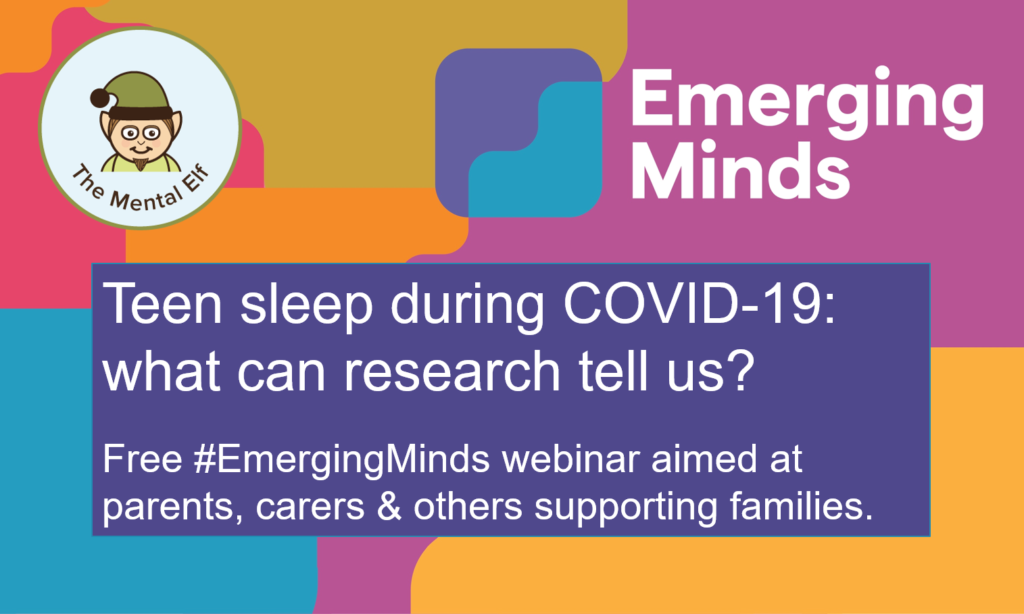 The Emerging Minds Network is pleased to share recordings from our joint webinar with The Mental Elf on 27 May 2020
The aim of the webinar was to share what research tells us about sleep and mental wellbeing in children and young people and to explore the potential practical implications for families now.
The Emerging Minds Network was delighted to welcome experts in the field including: Dr Faith Orchard from the University of Reading and Dr Dimitri Gavriloff from the University of Oxford, who shared their knowledge and experience and answered questions during the webinar.
This webinar was a partnership production with The Mental Elf and it is through them that these recordings are available.