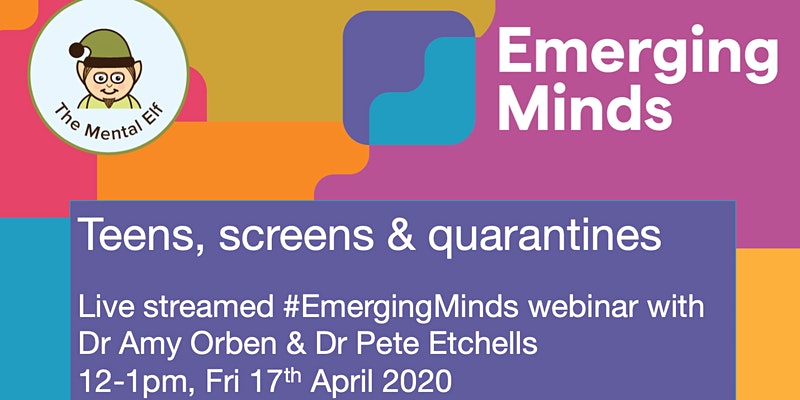 The Emerging Minds Network is pleased to share recordings from our joint webinar with The Mental Elf on 17 April 2020
This webinar was for those supporting children and young people (e.g.: parents, carers, peer supporters, practitioners, youth workers etc).
The aim of the webinar was to share what research tells us about the effect of screen time and video games etc on young people and to explore the potential practical implications for young people and their families right now.
The Emerging Minds Network was delighted to welcome Dr Amy Orben from the University of Cambridge and Dr Peter Etchells from the University of Bath Spa. This webinar was a partnership production with The Mental Elf and it is through them that these recordings are available.