Introduction to this Emerging Minds funded project by Lead Researcher, Dr Emma Berry, Queen's University Belfast:
What the project is about…
This project is led by a team of diabetes researchers and clinicians at Queen's University Belfast, Steno Diabetes Centre Copenhagen, and NUI Galway. The aim of the project is to get a better understanding of young people with Type 1 diabetes' experiences of social media and to explore the helpful and less helpful aspects of this online world. Ultimately, we want to gather information to support the safety of young people with T1D online and to build resilience to deal with hurtful or unpleasant social media content. This topic has never been more important, considering the upsurge in social media use due to COVID-19.
The action plan
We plan to host a series of online focus groups with young people with T1D aged 13-20 to explore the topic of social media and wellbeing. We plan to use creative and engaging activities to facilitate discussion of this complex and sensitive topic. At present, we are recruiting a group of volunteers who have Type 1 diabetes (aged 13-20) to form an expert Youth Advisory Panel, to help us design the focus groups and support the research at later phases.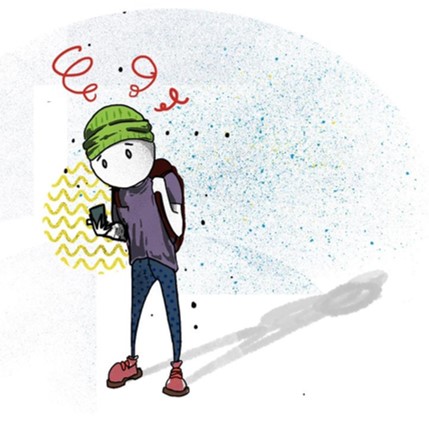 What do we hope to gain by carrying out this research?
A key outcome of this research is the identification of mental health risks and support needs related to diabetes-specific and general social media interactions for young people with T1D. Other important outcomes include strengthening research collaborations between Northern Ireland, Republic of Ireland, and Denmark and empowering young people with T1D to play a key role in shaping this research.
If you are interested in finding out more about the project, please contact the project lead Dr Emma Berry on E.Berry@qub.ac.uk.