Workshop:
From interns and advisors to setting research
priorities and producing journal publications: the
importance and impact of co-production
Led by: Fiyory T Ghezae, Adenike A. M. O. Adebiyi, and Jawward Mustafa  
This workshop highlighted learnings from the Emerging Minds Network approach to co-producing mental health research with young people. It was led by Emerging Minds interns and advisors, Fiyory, Jawwad, and Nikki, who played a central role in the funding of research projects on the impact of racism on youth mental health in the UK, through our second funding call.
Opportunities should be provided for early career researchers and those with lived experience of the issues being researched.

Co-production of research with young people from the beginning matters.

Any engagement with young people should be meaningful and representative.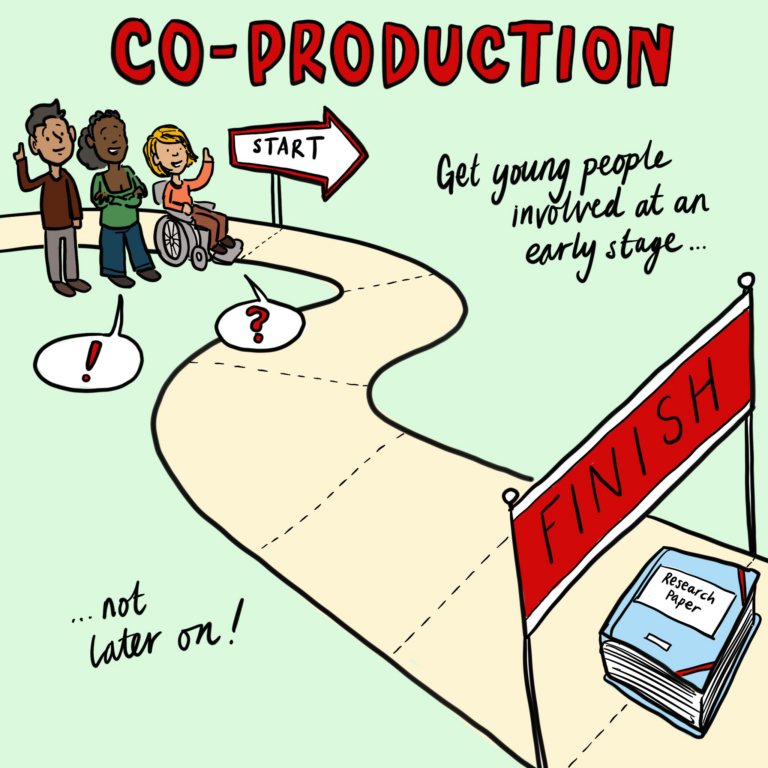 Artwork by Tom Bailey (@tombaileyart).
Check out these pictures from the day!

Click below to return to the Summit homepage or explore the rest of the Summit