Workshop: Implementation, Impact, and Sustainability: what are we learning from the CWP programme?
This workshop offered participants the opportunity to engage with an evaluation project taking place across the Wellbeing Practitioner for Children and Young People (CWP) programme. Participants were encouraged to share lived experiences and engage in both a review of current findings and a discussion of contributing factors to the programme development.
What it is a CWP and what does they do?!

Establishing a new workforce in Mental Health  

 

Evaluating the impact of early intervention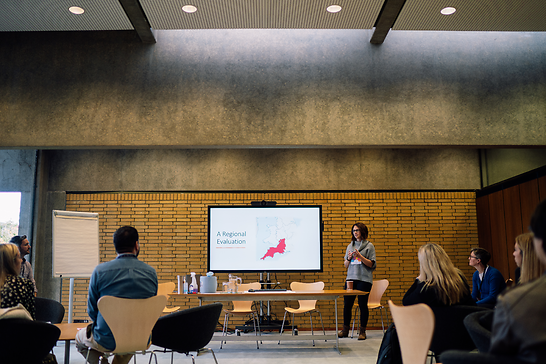 This workshop was connected to our Big Question research challenge: how do we implement effective promotion of good mental health, prevention, and early treatment for mental health problems at scale amongst children and young people?
Click below to return to the Summit homepage or explore the rest of the Summit