Workshop: Let's make it happen: early help for adolescent depression
In this workshop we discussed how proposed solutions from ADvaNCE network workshops could be realised in practice. After summarising our work to date, we worked with attendees to generate enthusiasm in this research area and pragmatic real-world solutions.
Not one size fits all – we need different options of how and where to seek help and what is offered for young people with depression  
Good quality, evidence-based help needs to be available wherever young people experiencing depression ask for it 
We need to work together with young people to ensure that help for depression is relevant, accessible and engaging to them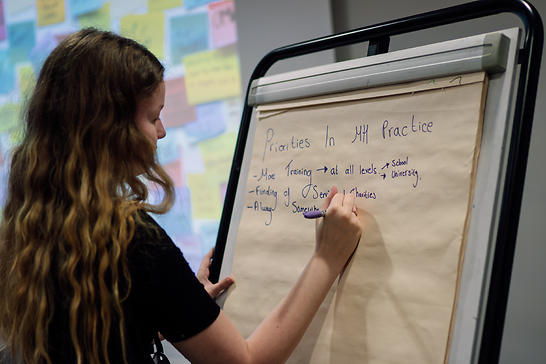 This workshop was connected to our Big Question research challenge: how do we implement effective promotion of good mental health, prevention, and early treatment for mental health problems at scale amongst children and young people?
Check out these pictures from the day!
Click below to return to the Summit homepage or explore the rest of the Summit