Workshop: Meeting of minds: imagining the future of children and young people's mental health research
What does the future of children and young people's mental health research look like? This interactive workshop aimed to act as a meeting of minds in which faciltators and attendees could work together to discuss how to build a future where mental health research is meaningful, inclusive, and makes a difference.
Embrace complexity: Increase investment into research that aims to understand the wider causes of mental illness;
Promote diverse involvement: Consider authentic involvement of all stakeholders, especially marginalised groups, to focus work in areas which resonate with end users;
Build sustainable research environments: Longer term and flexible opportunities for early career researchers with accessible mentorship and peer support will strengthen collective action against growing mental health concern in children and young people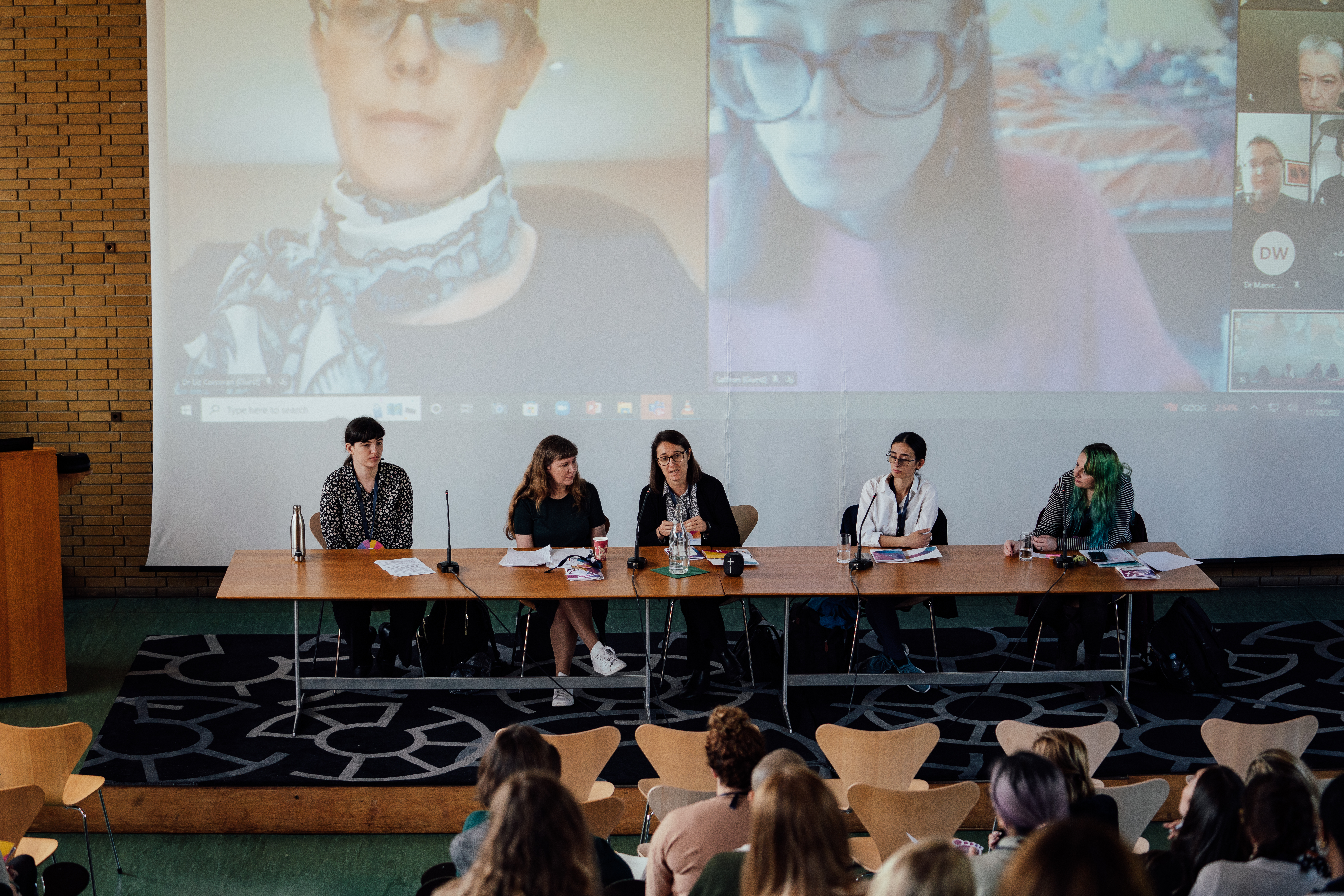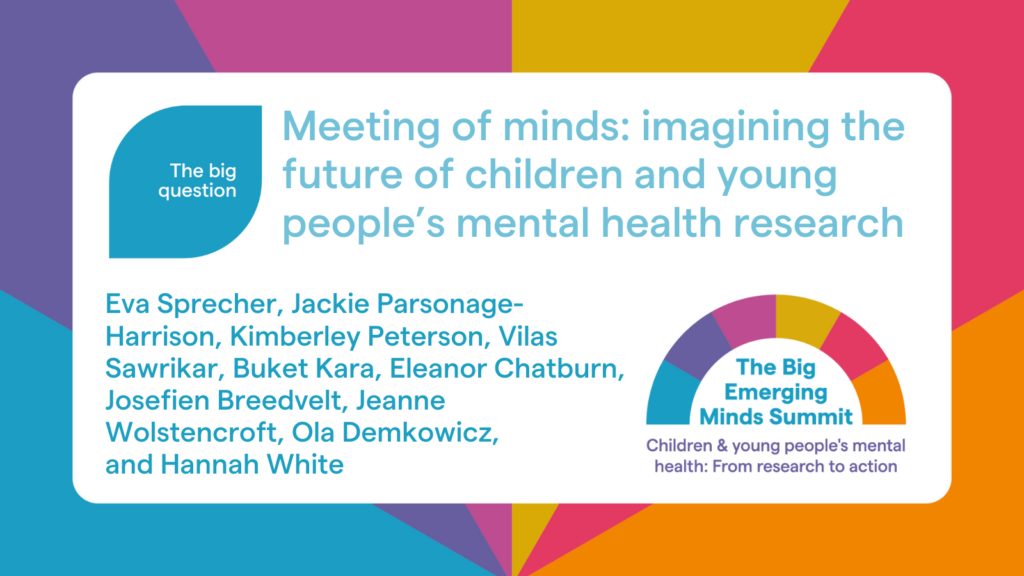 This workshop was connected to our Big Question research challenge: how do we implement effective promotion of good mental health, prevention, and early treatment for mental health problems at scale amongst children and young people? 
Workshop Live Tweets
You can read a great thread below from @laurene_fontan who live-tweeted the workshop.
#MeetingofMinds Growing research capacity among early career researchers has significant potential to address the grand challenges in child and adolescent mental health. #EmergingMinds

— Laurene Fontan (@laurene_fontan) October 17, 2022
Research doesn't always match what young people, families and professionals think is most important. It's a question me and my table are brain storming! #EmergingMinds

— Laurene Fontan (@laurene_fontan) October 17, 2022
We had a fruitful discussion on the importance of involving young people and families from the very beginning. Moving from a lived experience involvement to co-leadership model of research. We also highlighted the benefits of this approach for all involved! #EmergingMinds pic.twitter.com/E2oCq176uQ

— Laurene Fontan (@laurene_fontan) October 18, 2022
Click below to return to the Summit homepage or explore the rest of the Summit