Following our joint conference with the Centre for Society & Mental Health, the Mental Elf and the Policy Institute, panelist Cassandra Lovelock highlights key messages from the third day of the event.
Professor Sir Michael Marmot opened with a poignant statement around #BuildBackFairer – a report commissioned by the Institute of Health Equity advocating for a fairer post Covid world. While the current slogan making the rounds is 'Build Back Better' this slogan fails to acknowledge any of the lessons we have learned from the pandemic. How the social determinants of health and aiming to reduce health inequalities must be viewed as a matter of social justice not just one of academic interest.
The key learning from the conference was around no young person being left behind in the plans to build back fairer. Professor Cathy Creswell pointed out that recent studies are illuminating the high prevalence of mental illness among young people during the pandemic; with families and young people themselves facing major barriers to access evidenced-based support. These problems existed before, but have been exacerbated by the pandemic, and now we are at a critical point where this could be improved upon.
Another speaker Dr Golo Henseke talked in more detail about the short-, medium- and long-term consequences of the pandemic on both young people's mental health and our expectations of the future. He argued it is essential to have young people's assessments of their future to be able to provide hope.
The vibe around the conference felt like one of tentative hope dashed with a dose of reality. Young people in England have the second highest levels of social inequality in terms of self-rated health according to findings from the HSBC study, according to speaker Dr Jo Inchley. Put bluntly, young people growing up in the least affluent families report the poorest self-rated health, more frequent health complaints, and more issues with low mood and sleeping.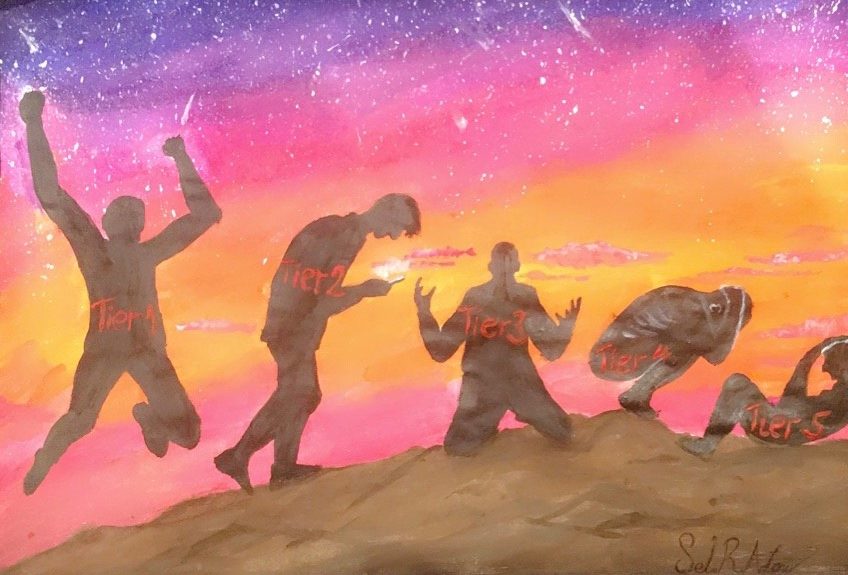 The pandemic highlighted the fundamental importance of good mental health for healthy individuals and a functioning society and we need to build back fairer by creating health equity for all members of our society – including young people. It means any interventions, policies and social changes cannot be confined to health care systems. There must be a holistic approach to developing and providing mental health support for all young people – which starts with learning from young people themselves. Young people are not some sort of homogenous group and how mental health support is developed, who it is provided by and how it is distributed needs to be tailored to different types of young people.
The importance of trust was bought up by another young person who spoke on the panel at the end of session. How when reaching out for support, it has to come from trusted sources, be provided by trusted adults, and in peer support settings.
An important note to end on are the young people who have flourished in how the Covid world works. Better access to education, changes in social styles, and more time to spend with family have all had positive impacts on the wellbeing of young people; and it is learning from these positives, as well as the negatives that mean we can build back to a fairer, more accessible, and more supportive society moving forward.
Cassandra Lovelock is an early career researcher at LSE, using her lived experience to inform a project with mental health carers learning about experiential knowledge when working with mental health services.
Selorm Adonu is a young artist from FullyFocused Productions, you can see more of Selorm's work on their Instagram page @selorm.official