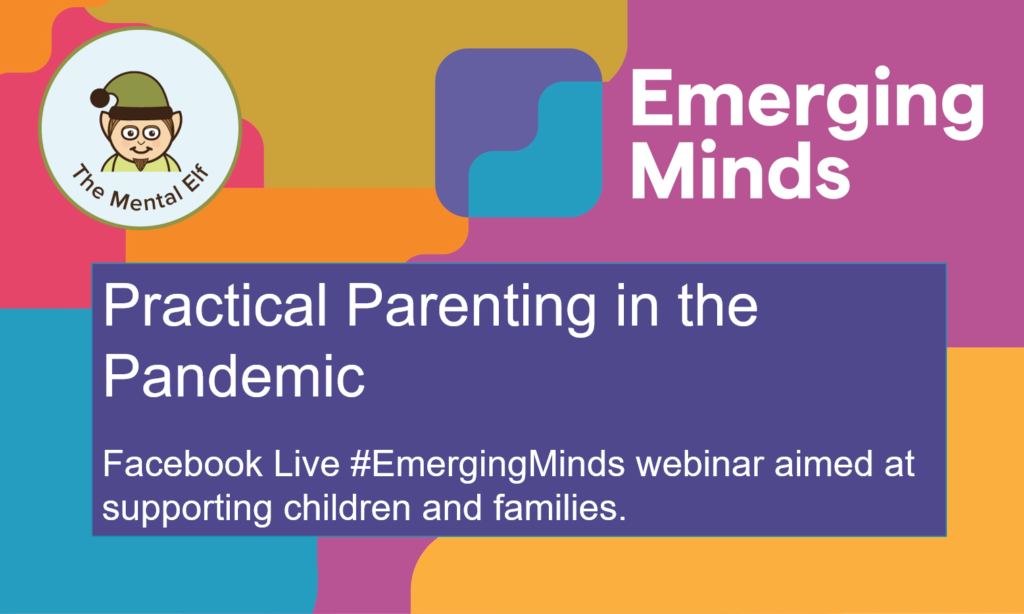 The Emerging Minds Network is pleased to share recordings from our joint webinar with The Mental Elf on 3 July 2020 kindly supported by the Westminster Foundation.
The aim of the webinar was to share some of the findings from the University of Oxford's Co-SPACE (Covid-19 Supporting parents, adolescents and children during epidemics) study. More than 10,000 parents/ carers in the UK have now taken part in this online survey so far, and findings from the study are regularly fed back to professionals and policy makers working with children.
During the Facebook Live event, the research team discussed the findings from the survey and how parents and carers can best support their children. Joining us were Dr Pete Lawrence from University of Southampton, Professor Cathy Creswell and Dr Polly Waite from University of Oxford. We also heard from Eshal Sajid, a young person who has completed her own research about how teenagers are getting on during the pandemic.
This webinar was a partnership production with The Mental Elf and it is through them that these recordings are available.