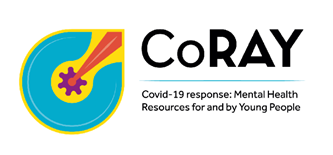 The COVID-19 pandemic has caused extensive disruption and challenges within the lives of young people. However, while there is good evidence to draw upon for advice and support, it is not always easily accessible for those who need it.
Over the next 18 months, We will be working on an exciting new project to support young people's mental health, working with the Triumph Network and supported by the wider UKRI funded Mental Health Networks along with our partners: The University of Reading, Swansea University, Young Minds, the Centre for Mental Health and the McPin Foundation.
We will be working to make sense of what research says about how the mental health of young people aged 11 – 16 years has been affected by the pandemic.
We will be working with partners, in particular, Headliners (UK) and Fully Focused Productions to support young people themselves to develop and share resources that will be helpful for other young people. We will also be helping to share existing evidence based resources.
We are very grateful to the Medical Research Council and the Westminster Foundation for supporting this work.
If you have any questions or would like more information please contact the CoRAY team at coray@psych.ox.ac.uk.
Interested in getting involved?
Evidence Informed Briefings
The project has identified four key priority areas, which will be the focus of resource production during the first half of 2021:  
a) managing change and uncertainty
b) feeling bored, flat and unmotivated
c) feeling lonely, isolated and disconnected
d) encouraging young people to seek help if they are struggling with their mental health.
In collaboration with research and clinical experts, we have produced briefings which provide evidence-informed messages on how to support young people with these four key issues during the COVID-19 pandemic, and beyond.
Briefings available to download below:
Managing change & uncertainty (PDF)
Feeling bored & unmotivated (PDF)
Experiencing loneliness & isolation (PDF)